my brother steve purchased this chevy monza of RJ. i picked it up for him. he already had a monza but needed too much body work and this was a great price. took this pic with my phone..
street legal, 383 sbc, brodix heads, jesel shaft rockers, vict jr, proform carb. staying a street car and bracket.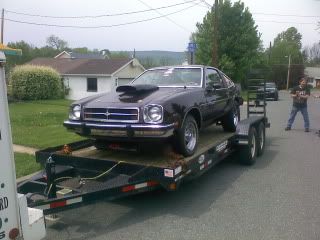 _________________
ecbrc high point boat overall 2008
ecbrc class champs 2008
chatanooga us champions, oct 14th, 2007.
ecbrc super stock 315 4bbl 2007 champs. high point boat overall 2007.